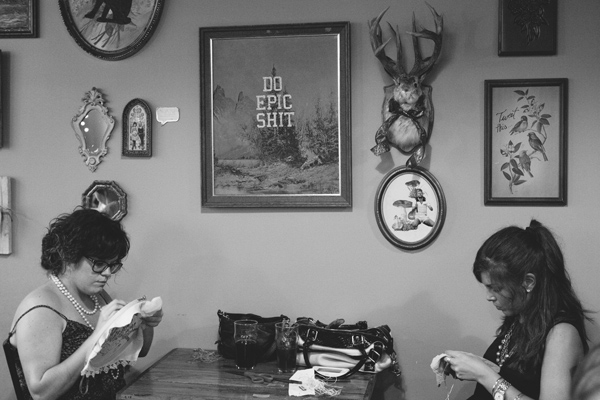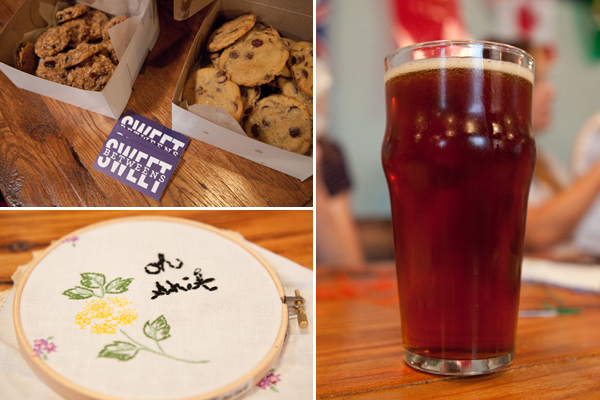 The super cool ladies from OMG pulled off another successful evening of Crafty Bitches, hosted by the brilliant ladies from Jackalope Brewery (drink their beer).
We learned how to embroider; which in order to make look good is harder to do than you would think.  An evening of laughs, good beer and friends was a perfect end to the day.
Gather your bishes and get your craft on. OMG offers classes the 4th Wednesday of each month.