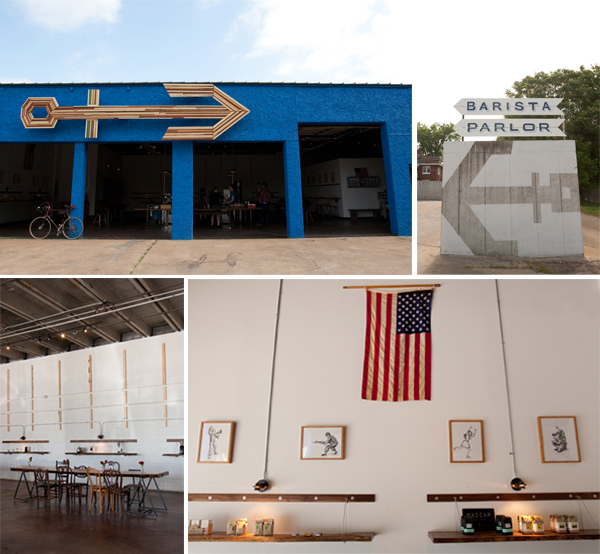 I have been making friends in Nashville.  The kind of friends I get the opportunity to support by shopping local.  My newest friend opened today, Barista Parlor.  If you come visit or schedule a coffee date with me for a morning, we will most likely end up here.  Everyone working this morning made me feel at home, it felt like I walked into Cultiva coffee.
They partnered with my favorite local sassy gals from OMG for the interior decorations, which look super awesome in the industrial space.
As I was sitting by myself sipping on a delicious cup of coffee, one man, Pops, came over and sat at my table.  The first question he asked me was, "Do you like waffles?"  "Of course I like waffles!" He then told me his plan to serve some delicious waffles with bourbon somewhere mixed in.  (YES, I want some bourbon waffles! Who wants to join me?)
It was so great to hear about the shop and how it was brought to life.  They are knowledgeable about coffee and chocolate, who doesn't love that?  I think Barista Parlor will be a hit, and I hope they will be around for years to come.  Hipsters, be warned, this is by the cup coffee, only for the strong.
It takes a lot to run a small business, which is why I love supporting local businesses and love telling people about them. Barista Parlor is located over in my favorite part of town, East Nashville.
As I settle into living in Nashville, I am finding most people have made a move here for a dream or just because.  They have stuck around because the people are friendly; it's a big city that feels like a small town, it feels like home.
I am pretty sure that is one of the many reasons I came back, it feels like home.